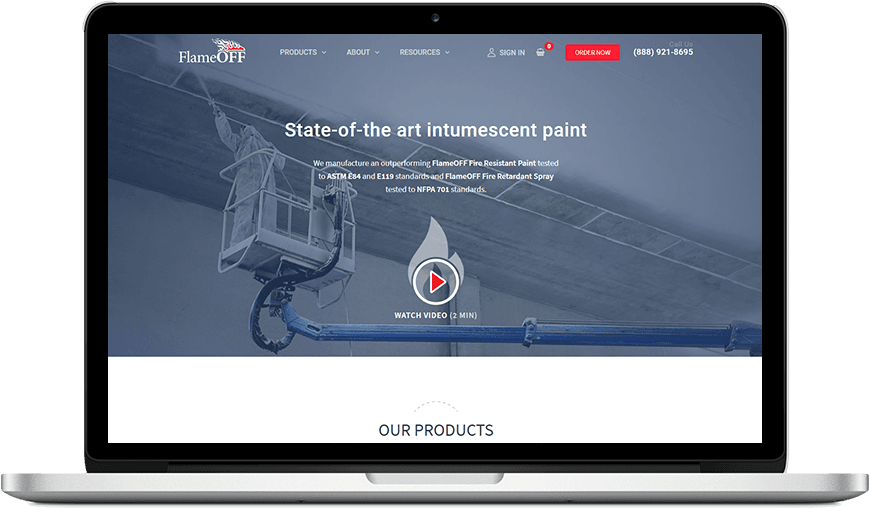 About
FlameOFF Coatings provides fully tested fire retardant and fire resistance intumescent paints uniquely designed to provide a high-level of fire protection at a reasonable cost.
Challenge
Tizbi's task was to create the modern, fast and reliable website site from scratch that would optimize selling process and create a brand image of trust and proficiency to enable successful B to B sales to customers of different caliber and specialty.
Our Solution
Tizbi® managed to create a stylish yet functional website that features not only the front page with custom-made videos, but also customer cabinet, shopping cart and online client support. The FlameOFF Coatings website was created by using various UI/UX as well as database programming languages. The platform created also enables the ability to easily update website content, add new products and create new cases.
Used Technologies
C#
HTML5
ASP.NET Core
Vue.js
Customer Testimonials
Many of our customers offer tours of their facilities so that you can better understand how our solutions can add value to your business.
Please contact us to schedule a tour.
Let's Discuss Your Project or the Software Team You Need