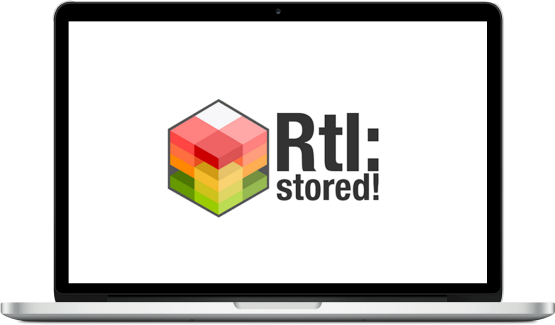 Case
Delivering a Complex Platform to Digitize School Records
About
RtI: Stored is a digital platform used to house the data and school records of children in the public school system. The people behind the project are veterans in the industry of public education, with over 20 years of experience in this field.
Their intentions were to put the large amounts of data found in the public education system to use. Implementing the information correctly is a means to help every child reach their full academic potential. When Tizbi was connected with the client they were looking for a method to digitize the copious amounts of paper work encountered in this industry.
Challenge
Before Tizbi began working with this client, teachers and administrators had to complete all paperwork by hand, and all information recorded was only kept as a physical copy. Likewise, student information was recorded manually and was difficult to manage when students transferred to different schools. The overall process was inefficient and not helpful for keeping meaningful records.
Around 2017 the entire US education system began a transition towards digitalization for record keeping and administration. This digitization included a variety of disjointed platforms for online homework, testing, and other assignments. The consequence being that various assignments completed by students from different schools existed without a centralized location to store all of this information.
The goal of RtI: Stored was to localize all of the student data on one platform reducing the time students and teachers spent navigating across platforms freeing up the time of both parties for the learning process.
Tizbi Solution
To solve these problems Tizbi created the client's digital platform to facilitate the implementation of their innovative process. This one-of-a-kind system promoted better efficiency in dealing with student data, making life easier for educators by:
Storing all paperwork online in a central location
Tracking and managing student data
Allowing the flow of student data from school to school
Providing teachers with tools to support students based on data
Facilitating student-teacher meetings based on student performance
Running class, grade, school, and district level reports
The digital platform provides a clear picture of a student at various tiers within a program to more accurately engage them based on their educational data and records.
Technological Info
The technology incorporated in this project included:
EntityFramework 6
MSSQL
LINQ
jQuery
Gulp
Vue.js
Customer Testimonials
Many of our customers offer tours of their facilities so that you can better understand how our solutions can add value to your business.
Please contact us to schedule a tour.
Make Your Business Vision a Reality
Step 1
Tell us about
your business needs
Step 2
We analyze and
contact you
Step 3
We provide a FREE
no obligation estimate
Get a Free Quote
Scan the following QR-code to get a free consultation
Let's Discuss Your Project or the Software Team You Need