Not too long ago, remote work and remote teams were a rarity in the modern workforce. The average employee woke up early every day, rushed through a morning ritual, and made their way to an office job. This is where they spent most of their days from nine am to five pm. Entire lifestyles have emerged for those dedicated team members who practically live in their workplace. From sitting at your desk cracking away at various tasks, to hanging out with coworkers in the breakroom, or staying over time with the other late-night stragglers.
This has been the standard for work for a long time. Taking on a remote team felt like an unpredictable gamble. In general, there was never a great need for remote operations beyond traveling for business. Most companies relied so heavily on in-house work, there was a lack of models for remote work, and how to successfully pull it off It goes without saying that this mentality describes last year's way of thinking. In 2020, businesses of all sizes became painfully aware of the importance of remote work and being prepared for this alternative.
However, what many people don't realize is that many software development companies have been practicing the remote work style for a long time. It has become clear that some professions can be more easily molded into the remote format than others. Software development is definitely one of those professions, and it may actually thrive in this sort of environment.
With these new ideas established, consider: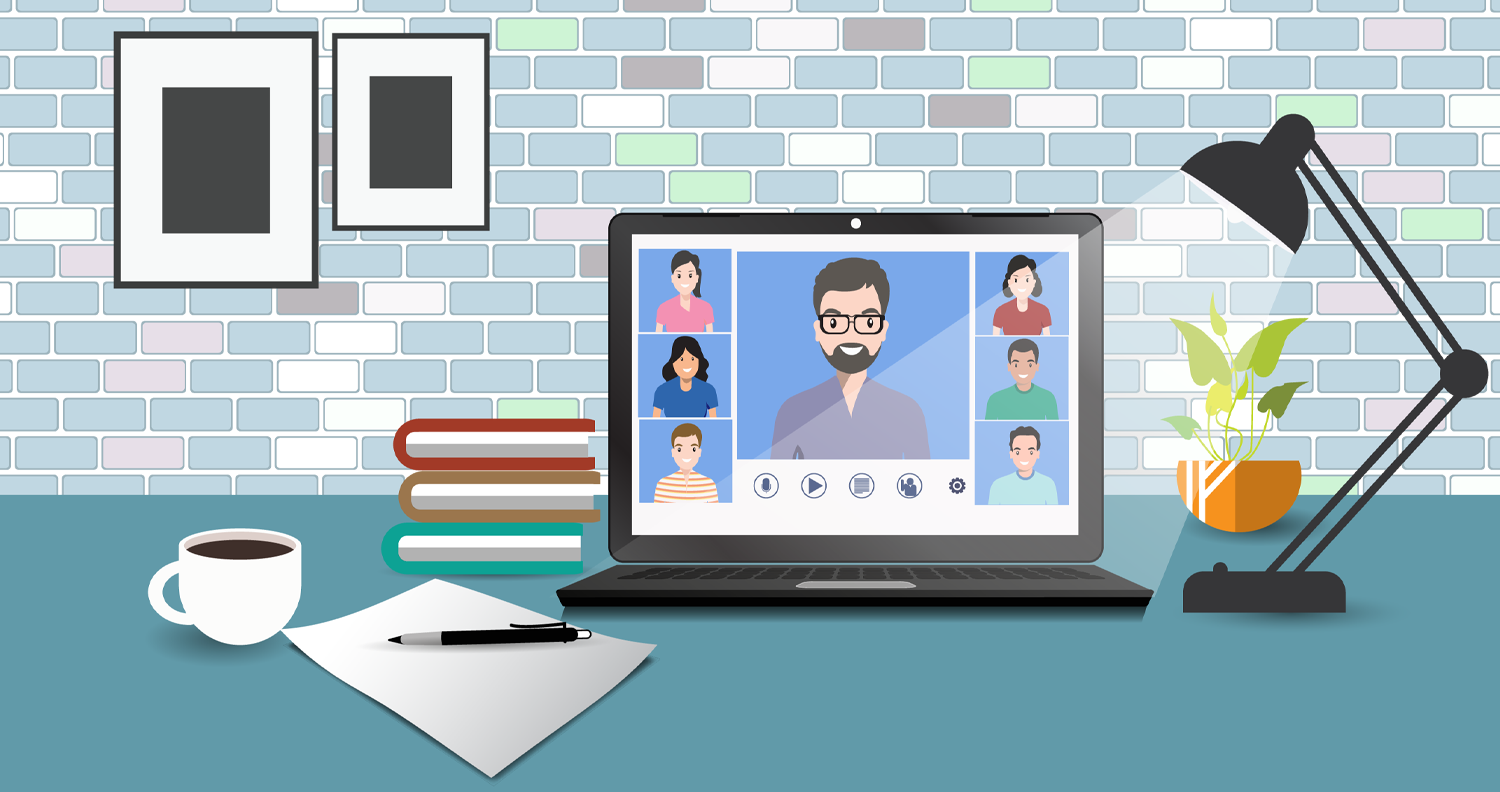 Why choose remote software development?
 
Remote software development can be implemented with great success. In fact, this may have already been the existing standard of work for many members of the IT department.
This conclusion is not so hard to understand if you consider what resources are actually needed to perform quality software development.





One reason for this norm revolves around the fact that most (if not all) software development is performed through electronic equipment. Therefore, whether or not an IT project is completed relies more on the resources available to a programmer than the worker's geographical location.
Further, many company decision makers broaden their search for IT talent to a global level, instead of limiting themselves to local options. When it comes to quality software development it is definitely wrong to settle for a professional simply because they are available or because they live nearby. The success of a project is dependent on the talents of a programmer, and there are so many individuals with extraordinary potential all around the world.

Another reason why remote software development may work so well is because it is not heavily reliant on teamwork. Although communication and correspondence between team members is a vital element of every project, a lot of code writing is performed by a single programmer. As this work is predominantly individual, it makes tuning into work remotely far more convenient.

Lastly, new technologies and platforms definitely ease the process for remote IT teams. There are loads of online communication tools, including email and instant messaging, that facilitate virtual correspondence.

More importantly, coding languages tend to be universal no matter the country of origin of the programmer. Whether your project is based in PHP or Java or some combination of the two, the coding language does not have to be translated for an American programmer to understand the work of a programmer based in Europe.

The success of a code is hugely related to the talents of a programmer, and the resources that are available to employees. Naturally, the takeaway is that a talented programmer will write great code, and a bad programmer will write subpar code, location has nothing to do with it.


What are the benefits of virtual teams?

It may feel unusual, but the remote work lifestyle is not without its benefits. Here are some positives to consider when thinking about remote work, whether it is in the context of IT teams or some other sector of the company.


You can work from anywhere
The biggest positive is that employees are no longer bound by their geographical location. Higher based on talent not location!
Flexible scheduling
With no race to be at the office at any specific time, employees can craft their workday to their own convenience. Erase obstacles like timezones, or responsibilities outside of work.
Cost-effective
Individual employees can save money on gas by cutting out office commutes. Offices can save money on supplies and equipment. Take it one step further and you may find you don't really need your office space, now you're saving money on rent and utilities.

Saves time
Staff no longer have to rush from room to room to make meetings. Similarly, no one has to go out of their way to plan for lunch, and the commute to work is also eliminated.
Eco-friendly
Remote work actually helps the environment. With less driving, less gasoline is used, and there are fewer carbon emissions. Further, there is less need for big office buildings, which consume great amounts of energy every day.
Drawbacks of Remote Work & Solutions to These Drawbacks

Remote work also inspires a few challenges, but we have considered them and provided a few solutions. These solutions may also help project managers operate their software development teams as strong leadership is vital to successful remote implementation.
Company culture may suffer:

Just because everyone has to tune in to work from different locations, doesn't mean your company's culture has to fall through the cracks. There are many creative ways for team members to interact virtually.

Use platforms like Zoom and Skype to host virtual get-to-gethers. These tools are obviously great for work meetings, but they can be similarly useful for remote entertainment. Consider a virtual happy hour. Everyone can gather on Zoom with their favorite beverage and hang out from a distance.

Difficulties balancing work and the rest of life:

This tug of war between work and relaxation can be blown out of proportion when you work from home. For this reason it is important to keep to a strict schedule that balances work and life for you.

With remote work, it is extra important to be mindful of this schedule. Start work every morning at the same time, leave room for lunch and bathroom breaks, and put away your work equipment on time.

Distracting Environments, Lost Focus:

This is a valid concern as without the controlled environment of an office building a person working from home can be distracted by their family, pets, televisions, and a multitude of other outside factors that usually don't exist in an office space.

To solve this problem, try to create a distraction-free area at home. Some people are lucky enough to have an at home office space. However, even if you dedicate just a small section of the living room to work and nothing else, this can make a huge difference psychologically and minimize distractions.


Why should you be prepared for the switch to remote work?

This section is a plea to the companies that have yet to make the switch to remote operations. Whether it is because of a lack of appropriate resources or a reluctance to change, there is a high risk associated with not having a model for switching to remote work.







When the novel Coronavirus hit, many businesses were forced to close down, all the companies that were able had no choice but to switch to a remote mode of work. For many of those companies, it was the very first time that they attempted to function 100% long distance, and it presented a challenge to everyone involved.

This is why there is a strong argument for always being prepared for remote work. Even if in the end you prefer having an in-house team it is important to be flexible and have a plan in case you are forced to switch. The future can be unpredictable, and you never know what circumstances may force your company to shut down.

In the long run being prepared makes things easier for managers and other staff members. It allows for a smooth transition from inhouse to remote work, and if the adjustment period can be shortened in any way then your business will save time, and not lose as many clients.


The key to remote work: IT teams

Beyond being prepared, implementing a strong software development team may be the key to surviving through these hard and unusual times. Obviously, the game has changed for many businesses as economies around the world have been hit with uncertainty in the wake of pandemic shutdowns.

Customers have new expectations for their projects. Companies are facing new budgetary constraints, as well as some major resource depletions. It is possible that in the wake of everything that has happened in the past year some businesses have entirely new goals and focuses.

A strong IT team will provide a company with the right tools to function remotely and enable efficient distanced work. Another new element to consider is whether or not the right security measures have been administered for company projects. With a strong developmental team security is a priority, and project resources will be optimized.

Companies who have paused any IT projects because of the pandemic should reconsider their stance. Software development can be conducted seamlessly from remote locations, and with strict resources. It is simply a matter of picking a trustworthy team that will perform as promised, instead of a team that uses excuses to stall development.


Where does Tizbi come into all of this?

Tizbi, your trusted software developers, are 22 year old veterans of remote operations. We have successfully implemented loads of IT projects virtually. Under normal conditions, Tizbi relies on a fair share of in-house work just like any other company, however there are also over 70 employees who live overseas and tune into work through technology. This means that on a day-to-day basis, the entire Tizbi team functions remotely in order to communicate with the team members who are stationed in different countries.

In the unpredictable conditions of the modern world it is important to put your trust into a development team that knows what they are doing. In the case of remote work there is no better option than to rely on Tizbi. Not only can we design the very best technology to help you with your remote transformation and other unrelated tasks, but you can trust us because we know what it's like to be remote.

We've been perfecting the art of remote work for 22 years and we are excited to help other companies prepare a backup plan and be ready to work in any condition, in any part of the world.

Contact us today to find out what Tizbi can do for you.